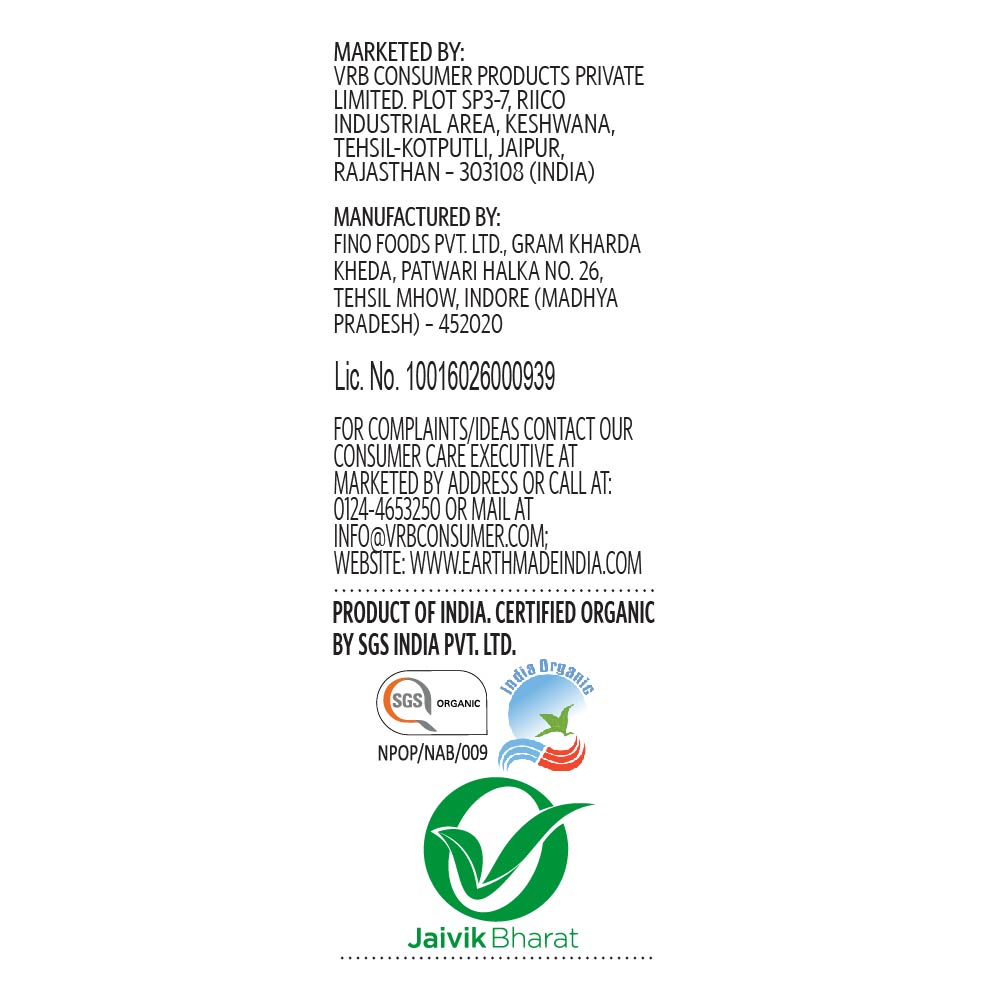 Out of Stock
Organic Penne Pasta
MRP ₹174.00 (incl. of all taxes)
Out of Stock
Earthmade brings you your favourite penne with a modern touch! Made with 100% Organic Durum Wheat, our pastas let you enjoy your favourite meals without the worry of chemical fertilizers or pesticides.
The carefully crafted edges on our penne pasta create an absorbent texture that locks in the sauce, achieving that perfect flavourful bite every time.
Our organic processes ensure that there is no artificial flavouring or colour and no artificial or chemical preservatives in our products.
Being certified organic by Jaivik Bharat and NPOP-SGS, our 100% Organic Pastas make every meal a truly nutritious and authentic dining experience.
The Earthmade Benefit:
Source of protein and fibre
Certified organic
No added sugar
No trans fat
No maida
No added preservatives
Enjoy it with:
Salads
Soups
Bakes
Shelf life: 18 months from manufacturing date
Quantity: 500gm